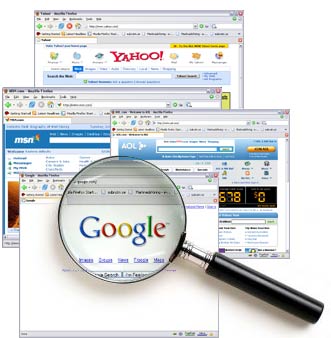 Dear Friends,
Fleming, and Cronmiller & Co., CPAs has recently embarked on an exciting and aggressive Internet marketing campaign designed by MarketingMarvel.com.
In order to maximize our marketing efforts, our marketing team has asked us to contact you and ask for your help. By providing a rating, or a review, of our services on the Internet's top search engines you will help to make potential customers/clients aware of the goodwill we have built in our community as well as our overall client satisfaction.  There are two parts to the review process:
Learn how to create an account and how to post a review for us.

MarketingMarvel.com offers tutorials on the steps necessary to post reviews for us at the following location:

http://MarketingMarvel.com/search-engine-review-tutorials/

Once you have learned the process, return to this page and follow the links found below to create an account for yourself and perform our review.
Google.com
Our business listing at Google: Click Here
Yelp.com
Our business listing at Yelp: Click Here
CitySearch.com
Our business listing at CitySearch: Click Here
Bing.com
Our business listing at Bing: Click Here
Yahoo.com
Listing still pending. No link provided today.
YellowPages.com
Our business listing at YellowPages: Click Here
SuperPages.com
Our business listing at SuperPages: Click Here
iBusinessIndex.com
Our business listing at iBusinessIndex.com: Click Here
If you are uncomfortable with the Internet or computers in general, please consider writing us a letter of recommendation instead. With your permission, we can post your thoughts on your behalf.
Should you prefer this option, please mail your letters of recommendation to:
Fleming, Cronmiller & Co., CPAs
Certified Public Accountants
23665 Birtcher Drive
Lake Forest, California 92630
Attn: Internet Marketing Review
We deeply appreciate our relationship with you and enjoy providing services for you. We look forward to our next meeting.
Thank you,
Maggie & Tim